More than an apartment, better than a hotel
Eighteen exclusive apartments, two rooms, designed to be lived in, each one featuring a unique palette of colours which characterises the furniture, floors, and fabrics. Natural materials, design, and technology, combined to pamper you and provide you with constantly new experiences. The simplicity and warmth of a place that, from the very first moment, you'll want to call home.

A peaceful corner just for you
The indipendence you've dreamed of
Imagine a place that you can get away to any time you feel like it. A place where you can leave your worries behind, where you can fully relax in the company of whomever you want. With no schedule and with no obligations. A peaceful corner just for you, overlooking Lake Garda, in the picturesque setting of Salò Gulf. A place that's also your home, designed for those who, like you, love their independence.
The Position
Your getaway in the heart of garda
A special place, just outside of Salò and only 40 minutes by car to the city of Brescia. A unique location, directly on the lake and immersed in green, surrounded by the scents of Garda, olive trees, cypresses, and lemon groves. A breathtaking view, from east to west, of the gulf and the Prealps, all the way to the peak of Monte Baldo. AH PORTICCIOLI is the perfect destination from which to explore the lake and all of its wonders.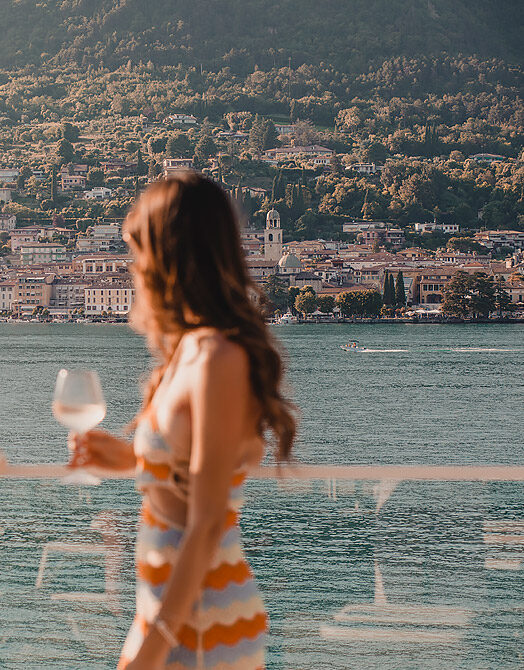 The Formula
More than an apartment, better than a hotel
The pleasure of enjoying luxurious 4-star accommodations with your family. The comfort of feeling at home with all the amenities of a hotel readily available. AH PORTICCIOLI is designed for those who, like you, want their independence while on holiday, but don't want to relinquish comfort. One-of-a-kind apartments, an exclusive rooftop with a panoramic swimming pool and bar, a restaurant, and much more. The personalised solution for your desire to relax and have fun.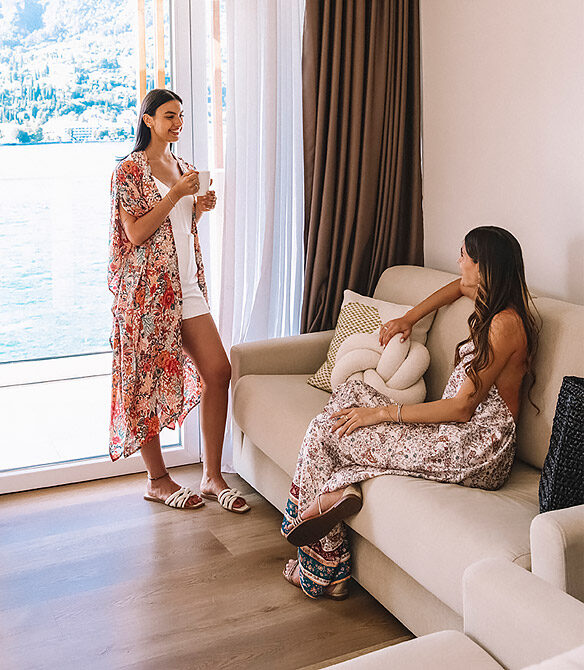 Your terrace overlooking lake Garda
It's like being in the middle of the lake, with an uninterrupted and sweeping view of the city and the gulf, stretching all the way to the snowy peaks of the distant mountains. An exclusive rooftop terrace with a sunroom, cocktail bar, and spectacular heated infinity pool (28°C) that's kissed by the sun from morning to evening.